If you know me you know I love sailing as much as I love performing.
At this time just 3 years ago, I was on a sailboat in the British Virgin Islands having the time of my life simply soaking up the sun. Letting go of stress by letting the breeze take me from one beautiful beach bar to next, I was also beginning to let go of the idea of opening a home for improvisational theater in San Diego. I had just spent the past 9 months touring dozens of buildings and spending way too many hours stressed out at the planning services (permits) office. Okay, I admit it – there were even some tears shed!
I was exhausted from all of the barriers that were keeping me from achieving my vision of a business that would bring courage and joy to hundreds of people. I was trying to build something that was seriously lacking in San Diego and "San Diego" just kept getting in my way.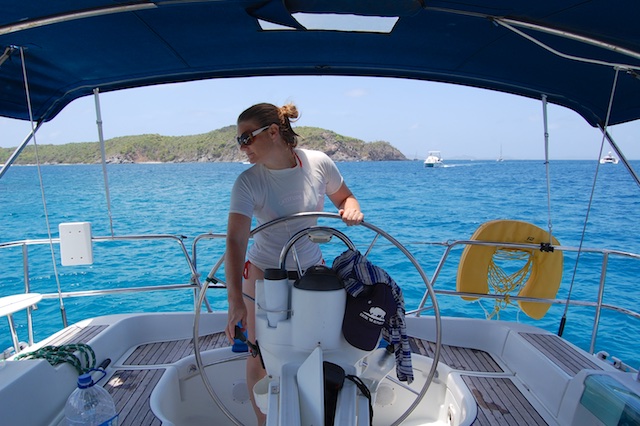 Just before I left for my sailing trip, I had a brief meeting with the owner of the Lafayette Hotel to discuss the idea of turning the east section of their main building into our performance and training space. Having failed on two other spaces that we had spent weeks finalizing details on, I had little hope that this space would work out.
I was running out of grit. I spent that week on the boat wondering if I should just stay put and send for my dog! Why go to all this trouble to create something that would continue to throw frustration after frustration at me, put me deep in debt for many years, and very likely fail (as many small business do)?
As you know, I am not still on a boat in the Virgin Islands and, yes, of course there are many days when I wish I still was! Upon my return from the islands, I signed a lease with the Lafayette and after months of much more frustration building out the space, we finally opened that Fall.
This month we are celebrating registering our 500th improv student and having sold tickets to over 8,000 people to our weekly shows!  Every week have amazing accomplishments and milestones to celebrate.
And, while these things do give me (as a business owner) goosebumps, when I ask myself if all the hard work has been worth it …
I usually think of the people whose lives have been improved because of our hard work and the community of people that has been instrumental in every single one of our successes.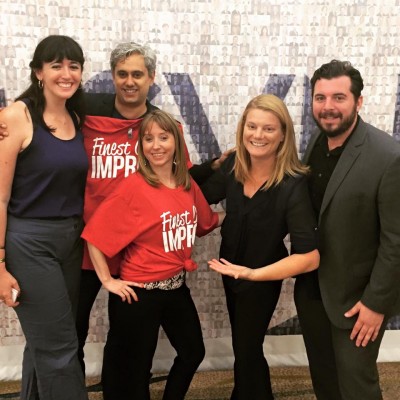 Brett Pyle spoke to my Vistage group last week and challenged us to define our "extraordinary why." The WHY of this business will always be the joy that we have helped develop by demonstrating and teaching a collaborative spirit where everyone has each others' backs and everyone is willing to say "Yes! And…"
The joy that we experience every day around Finest City Improv is like a sunset drink with friends on a little boat on a beautiful island. Everyone is enjoying life and living it to the fullest! And, that is what keeps me going even when it feels like the winds are blowing me off course.
Thanks for being a part of this extraordinary journey with me!  Salut!
"Yes! And…",
"Captain" Amy