Until further notice, everyone entering Finest City Improv must provide proof of vaccination for COVID-19 to enter without a mask. Please show your card or QR code to the staff. Without proof, you may watch shows but will be required to wear a mask at all times indoors. Students, staff, and performers are REQUIRED to show proof of vaccination. Any violation of these rules will result in immediate dismissal until either the pandemic is over or we have an all-female Supreme Court (whichever comes first).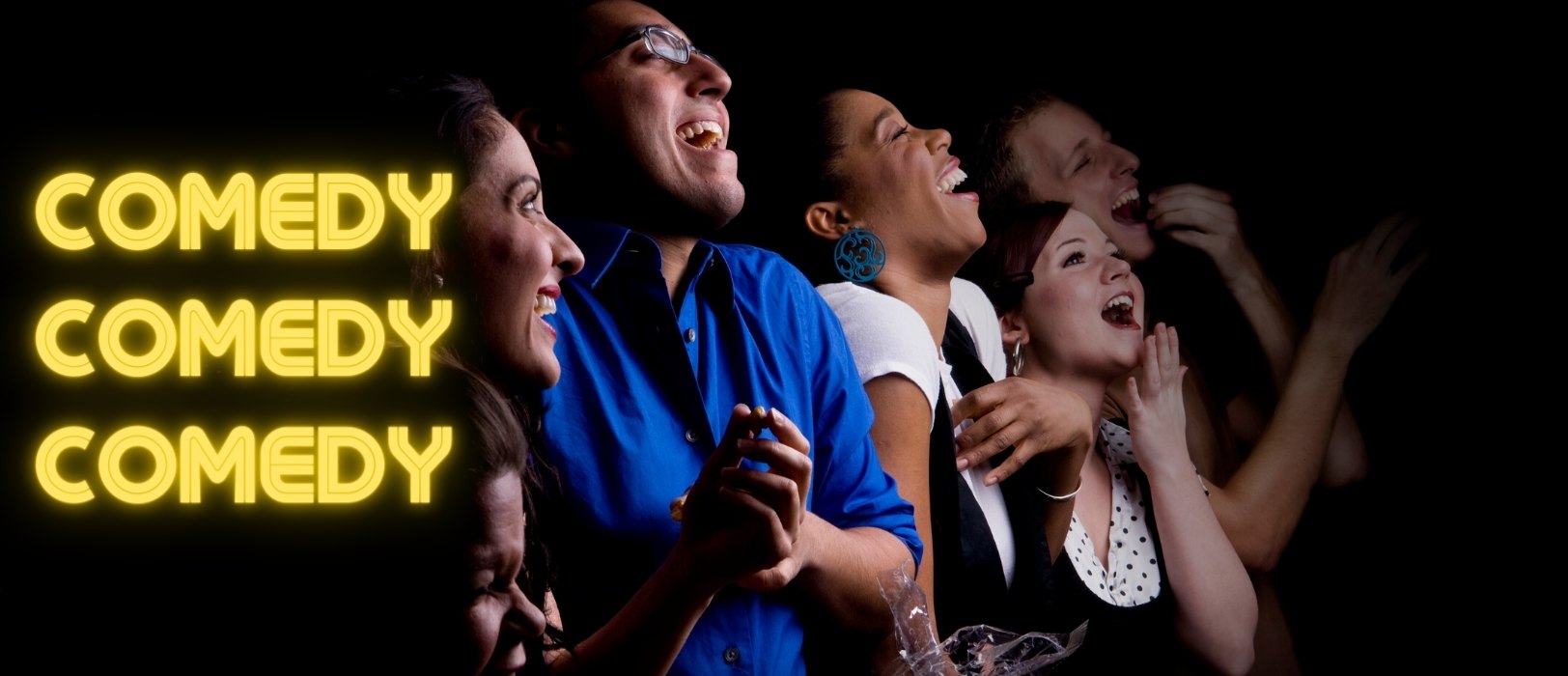 ---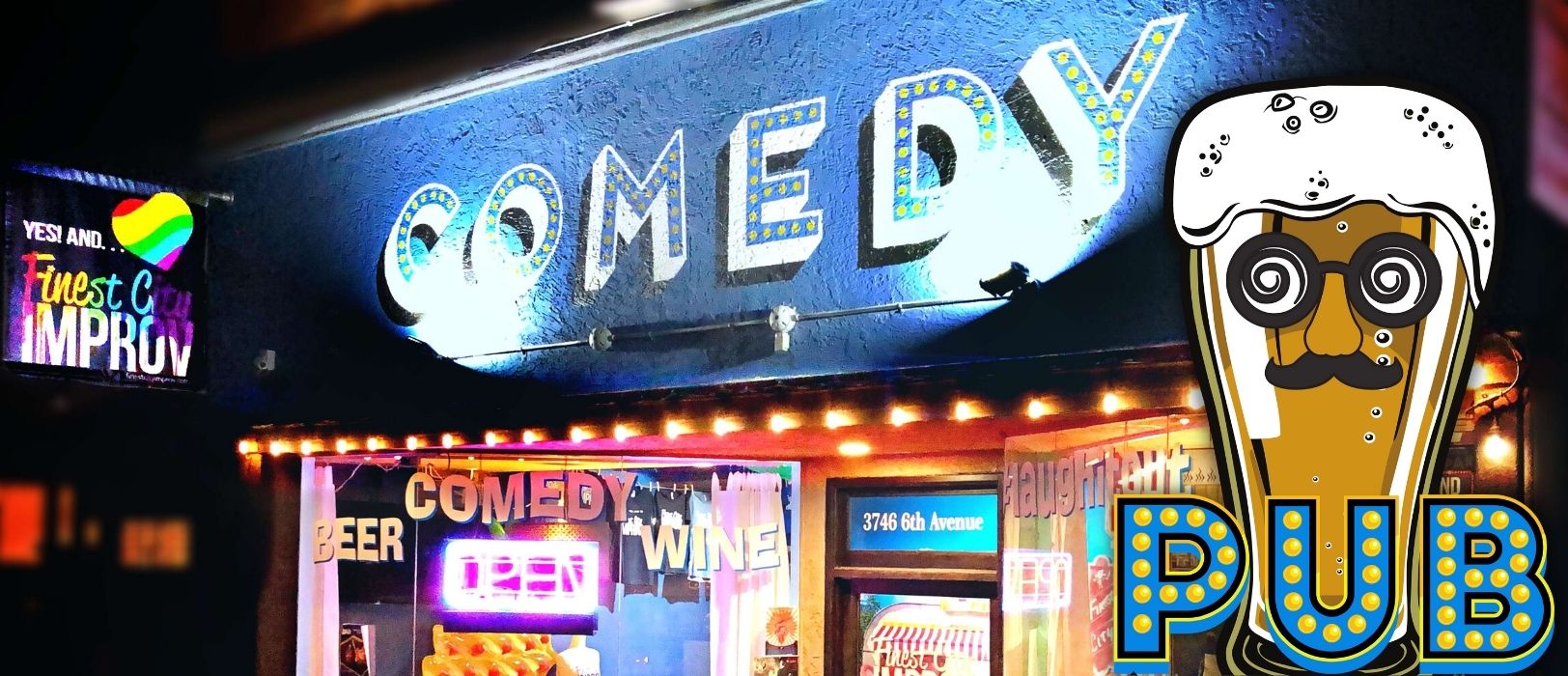 Beer, Wine, & Great Company - No tickets needed!
Thursday, Friday, & Saturday 5 - 11ish
Happy Hour 5-7 every Night
Need More Laughter In Your Life?

Laugh, learn, and play with the largest and most supportive improv school on the planet! We've helped over 1,000 people (and counting) find more joy in their lives with our 6 levels of classes and lots of great workshops, electives, drop-ins, and student shows. We guarantee more courage and joy in your life!
---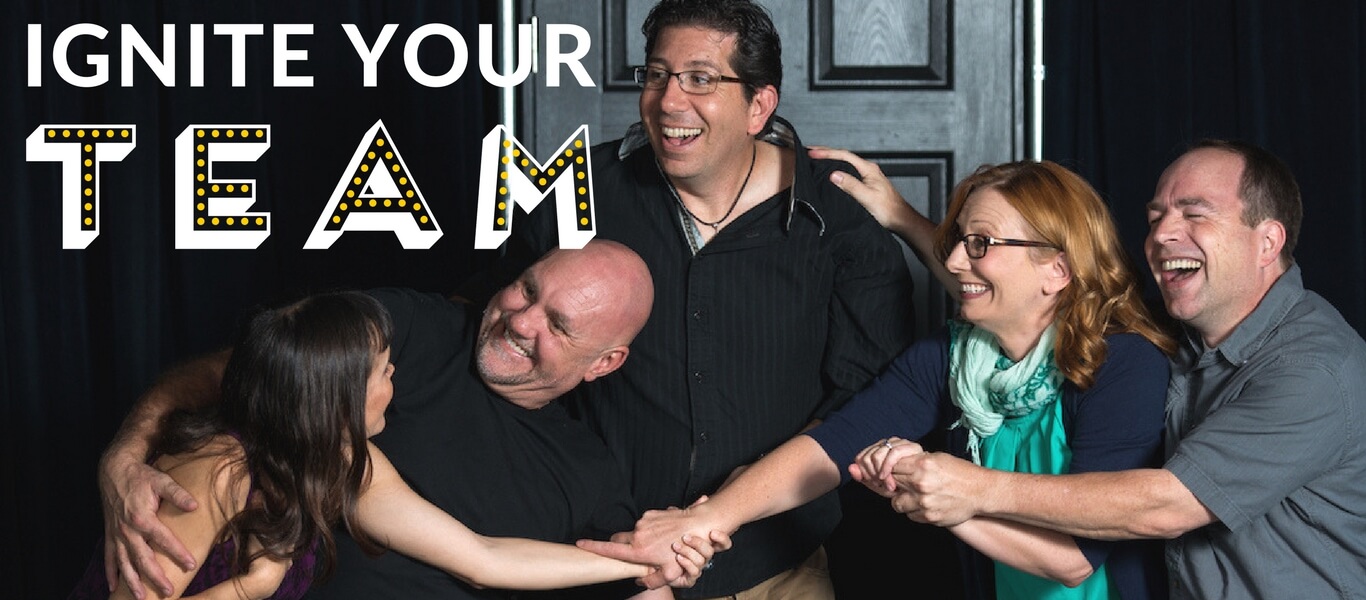 Tap into the full potential of everyone on your team with the tools (and fun) of improv.
Improvisers work as a team to create incredible results under immense pressure. We listen, support, take risks, think creatively, and collaborate in front of a live audience.
Our Tap Into Improv programs empower innovative companies and leaders to collaborate and thrive, especially during times of growth or change. We've helped hundreds of teams connect through humor, communicate better, work more collaboratively, and speak with confidence. Our interactive keynotes and seminars are perfect for all-staff events to build a culture of "Yes! And…"

---
LEARN MORE
I asked how many would do it again and they all raised their hands.