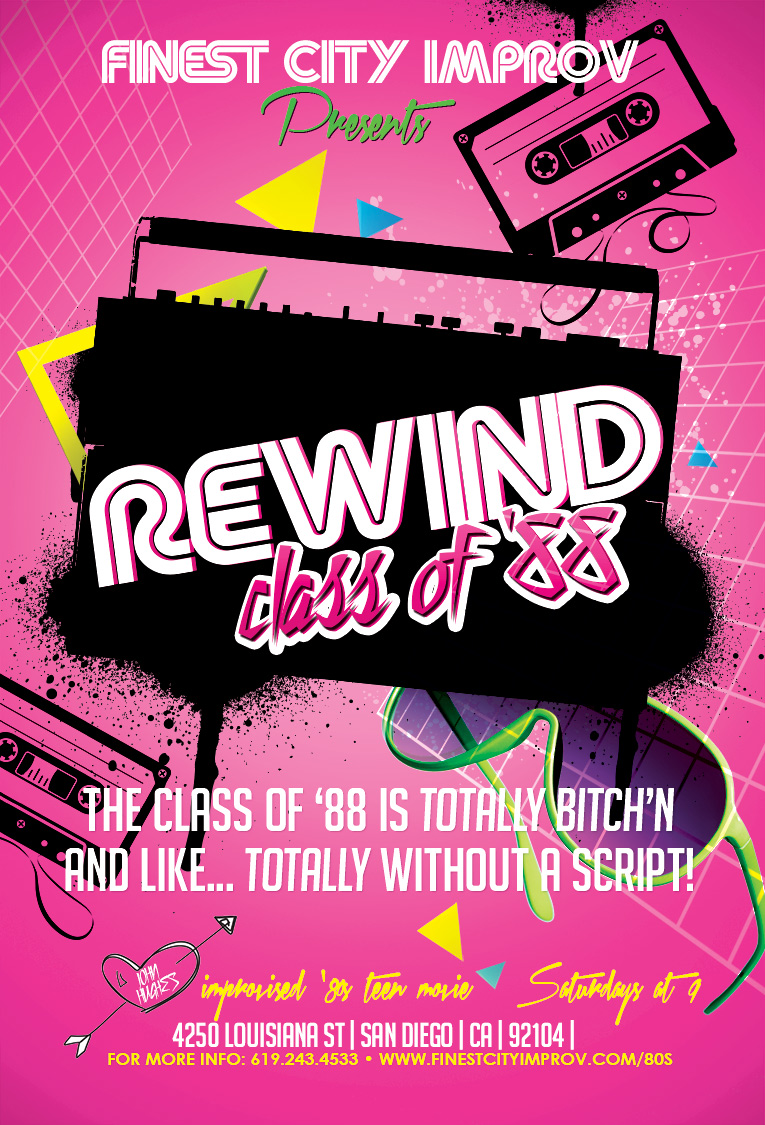 NEXT SHOWING
---
Hey kids! Let's go back in time!
The Class of '88 wants YOU to be a part of REWIND, the totally improvised 80's teen movie!
Remember when teenagers had moustaches and big big hair? When VHS, shoulder pads and Cabbage Patch Kids were all the rage? (Just look it up on your phone if you don't.)
All the characters from your favorite 80s movies, like the nerd, the jock, the princess, the punk rocker and that annoying counselor are back and funnier than ever!
So whether you're new wave, hair metal or hip hop, don't miss Rewind! It's gonna be totally radical, doy!
It's like … Totally Bitchin' and like… oh my gosh you get to influence all the characters, too!
The Class of '88
REWIND is performed by the cast of Mutiny!
Jennie Olsen-Six, Chris Ansoff, Gary Ware, Mario Hernandez, Shawn Roop, Billie Volmer, John DeWolf, and Erica Clermont.
Directed by Amy Lisewski (actual class of '88) and Bridget Cavaiola