Buckle up, because this July, we're bringing back the wild ride that is Sketch-Prov.
Sketch-prov is what happens when you combine the two comedic forms of sketch (written-out, rehearsed scenes) and improvisation (flying by the seat of your pants with nothing but an audience suggestion).
This particular class, taught by the insanely talented Tim Short, will focus on taking the skills learned through improv, such as heightening, scene building, and timing, and gearing them toward writing and building comedic sketch scenes.
Looking for a good reason to branch out into something new like sketch? Tim says, "Pivoting your skills into a different form of comedy from improv — to sketch, standup, or storytelling — always adds new facets to your performance life, and will make you a better performer overall."
Intro to Sketch-Prov begins on July 1st. Classes will be Sundays from 11am – 1pm. Registration is open now!
Register Now!
Still on the fence? This term we're offering a FREE Discover Sketch, so you can try it out for yourself! We've got two sessions on the books, so save your seat ASAP!
Sunday, May 6th, 11am-1pm
FREE Discover Sketch!
Sunday, June 3rd, 11am-1pm
FREE Discover Sketch!
More about Tim Short: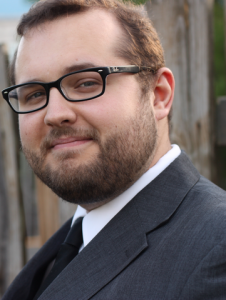 Tim is a chemist, improvisor, writer and show producer formerly based out of New York City. He studied theater writing, acting and production for 6 years as a member of the NJDOE G and T program. Following a brief stint studying Chemistry and Mathematics (specializing in molecular modeling and analytics), he studied improvisation and sketch writing at the Peoples Improv, Magnet, UCB and Annoyance Theaters studying directly under Mick Napier, Ali Farahnakian, Rich Hollman and many others. As a founding member of The Lumberjack Slumber Party, Tim hosted one of the longest running monthly underground variety shows in NYC – lasting over 5 years. He has written and performed comedy with the FOMO Daily Korean Pop/Bollywood news group as well as the Under the Blanket Fort podcast. Tim has received awards from Cracked.com and The Bad Theater Festival both for comedic writing. He has been published in several periodicals of note, including The Journal of Magnetic Resonance. You can currently find Tim producing comedic content for Vacant Gazing, We're a Genius and LJSP Productions.