Are you someone that can help us create a joyful and return-worthy experience for every customer?  We're hiring a friendly and ambitious person with bar or restaurant experience who wants to help ensure Finest City Improv comedy theater is a fun and inclusive "house party" 5 to 6 nights per week for guests.  We are a beer and wine bar with snacks and mobile food delivery and/or food truck nights.  Our small cabaret-style club seats 35 and presents a huge variety of improv, sketch, stand-up, and other audience participation entertainment.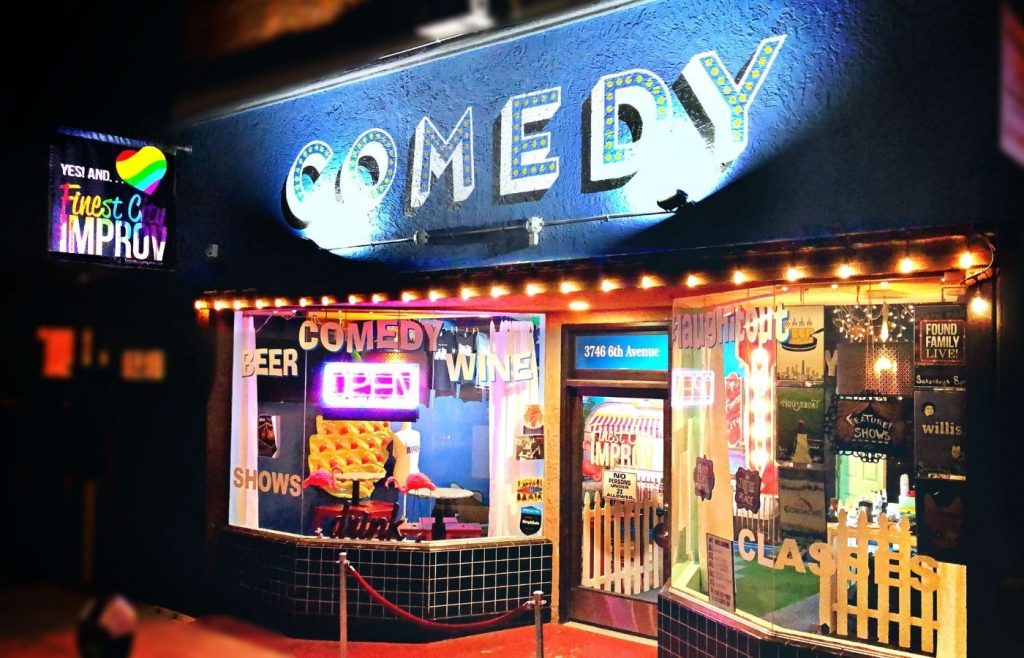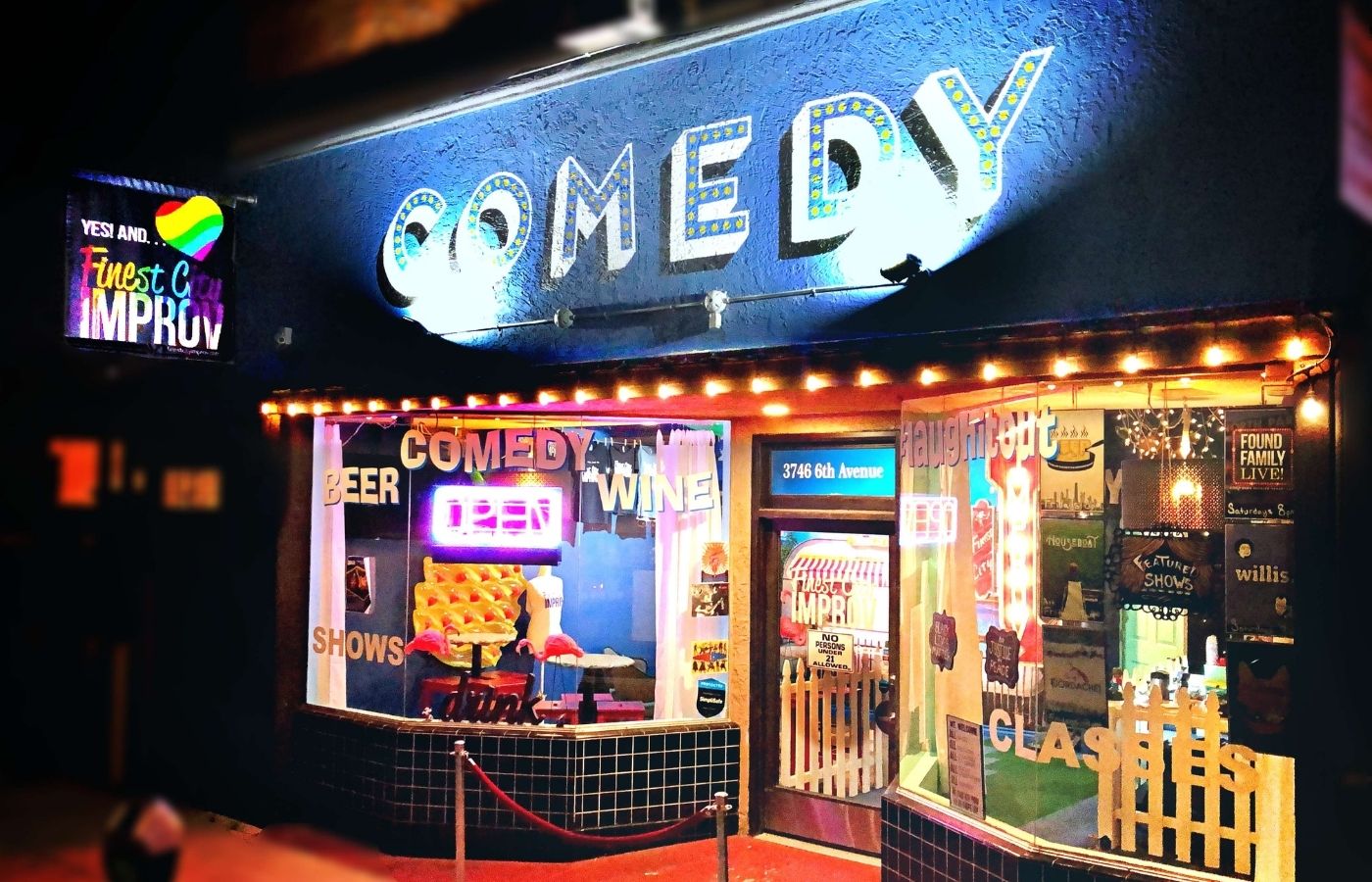 Bar & Front of House Captain (supervisor / lead)
Key Responsibilities:
Interact with customers to provide service, develop loyalty, and handle customer concerns 
Recruit, interview, hire, train, and supervise part-time bar, security, and box office staff
Ensure all license requirements are followed including health, safety, and liquor – ensure compliance with ABC laws and LEADs training.
Negotiate with vendors, order supplies, and manage inventories
Ensure the bar is profitable by analyzing costs versus sales 
Work with vendors and management to develop new offerings or promotions for the bar to increase sales
Oversee on-site box office sales
Maintain and monitor store inventory (snacks, drinks, merch, etc.)
Ensure our "home" is clean, safe, and presentable for customers including conducting regular reviews of its physical condition and ensuring any issues are addressed in a timely manner.
Serve as the chief point of contact with producers on show nights 
Ensure smooth transitions between events/shows
Ensure the venue is secure and clean at the end of each night.
Follow SOP's, policies, guidelines, checklists, and provide pass down notes to relieving staff and managers.
Ensure prompt and accurate transactions through the POS system
The successful candidate:
Loves keeping things running smoothly
Loves to laugh while working hard
Has a "Yes! And…" attitude
Has excellent time management skills
Is trustworthy and reliable
Creates and uses checklists
Sees a problem and jumps in to fix it 
Enjoys being an essential part of a small, dedicated team serving a large, diverse, and inclusive community
Able to juggle/prioritize many tasks at once and stay focused on ensuring a fantastic customer experience
Knowledge of basic accounting procedures
LEAD certification required before the start date
Minimum 1-year supervisory experience required
Previous service industry and/or hospitality experience required
Open availability required (evening, holiday, and weekends)
Knowledge of safe, responsible alcohol service required
Able to deal with intoxicated guests in a positive and safety-minded manner
Able to stand, walk, and be on your feet for prolonged periods (ADA accommodations provided)
Able to multitask and prioritize levels of safety and service
Able to regularly twist, turn, kneel, climb, stoop, bend, crawl, lift and carry supplies and equipment weighing up to 55 pounds using appropriate techniques and tools (ADA accommodations provided)
Not sure if you fit all of the above? Let us know what you are great at!
Schedule
30-40 hours/week, Tuesdays through Sundays at our venue in Hillcrest. Hours are generally late afternoons and evenings. Hours may be less as we ramp back up from being shutdown due to the pandemic. Start date is ASAP.
Compensation & Benefits
Hourly Pay $15 – $18 depending on experience
Supplemental pay: tips
15 days paid time off (PTO) annually
Health insurance after 3 months
Free classes
Finest City Improv is full of funny people who embrace diversity and equal opportunity in a serious way. We are deeply committed to providing equitable access and lifting up different voices inside and outside of our organization.  We enthusiastically invite individuals of all backgrounds, including people of all races, colors, religions, sexes, pregnancy statuses, national origins, ages, marital statuses, sexual orientations, gender identities, gender expressions, non-disqualifying physical or mental disabilities, and/or any other characteristics unrelated to merit, to apply. 
Are you looking for a fulfilling opportunity with room for growth in a super fun and meaningful business? If so, we're looking forward to hearing from you!
TO APPLY
Email resume and brief letter introducing yourself to:
Amy Lisewski Amy@finestcityimprov.com